I offer clients the opportunity to sit down with me and review their estate plans at least once each year. However, this doesn't mean you should wait until your next review if your circum­stanc­es change. This Estate Planning Checklist identifies events that could make a significant impact on your estate. If any of these events occurs, please call me. For your protection, we may need to amend or revise one or more of your estate planning documents.
Changes Involving You or Your Spouse
1. You get married.
2. You and your spouse divorce.
3. Your spouse dies or becomes incapacitated.
4. Your health changes.
Changes Involving Your Children, Grandchildren or Other Beneficiaries
5. You have a child.
6. You adopt a child.
7. Your child marries.
8. Your child divorces.
9. Your child becomes ill.
10. One of your beneficiaries experiences an economic change, good or bad.
11. One of your beneficiaries proves to be financially irresponsible.
12. One of your beneficiaries has a change in attitude toward you.
Changes in Your Economic Condition
13. The value of your assets increases or decreases.
14. Your insurability for life insurance changes.
15. Your employment changes.
16. Your business interests change, such as becoming involved in a new partner­ship or corpora­tion.
17. You retire from your business or profession.
18. You acquire property in a different state.
19. You move to a different state.
Changes to a Person Named in Your Estate Plan
20. Something happens to a person named in your estate plan, such as the death or incapac­ity of your personal representative, executor, trustee, guardian or conserva­tor.
You're Invited to Call or E-mail.
"If you have questions about owning and operating a business, and the many financial
and liability risks that you face today, please send your e-mail to
[email protected] or call me at 618.639.0461.
I'll be happy to help you in every way." -- Jeff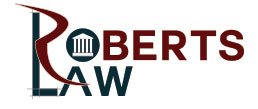 Jeffrey D. Roberts, Attorney at Law w CPA w Entrepreneur
300 Commerce, Jerseyville, IL 65052 tel. 618.639.0461 2410 State St., Alton, IL 62002 618.466.2782
Jeff Roberts, Attorney and CPA, is the founder of RobertsLaw, with offices in Jerseyville and Alton, IL. RobertsLaw focuses on planning: estate and elder planning and probate, entrepreneur and corporate business planning; and transition planning for farmers and business owners looking to sell to outside parties or hand over the reins to family or trusted employees.